Arts & culture

The University is renowned for staging various events catering for the needs of the students and the community. Undoubtedly, the Academic Cultural Space makes a perfect venue for the organizations of such undertakings. This is a showcase of interdisciplinary, grassroots cultural activities undertaken both by professional and amateur artists, students and the community. It is vibrant with artistic, educational and social projects.
The Academic Cultural Space houses: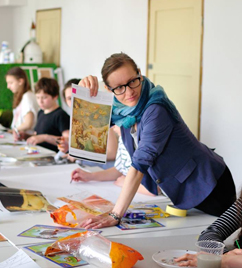 the unique Photography Museum,
the Media Culture Centre,
2 Galleries,
an auditorium,
a recording studio.
Check out what's new in ACS!